Laser Cutting and Etching SBU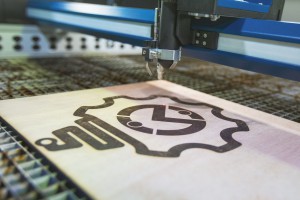 Learn how to use a laser cutter to cut, etch and engrave designs in a variety of materials up to 60 cm x 45 cm and up to 8 mm thick in this Safety and Basic Use (SBU) class. Work with acrylic, wood, paper, cardboard, fabric, leather, and even chocolate! Using graphics software like CorelDRAW, cut intricate designs and engrave highly detailed images at the touch of a button. The sky's the limit with this simple and versatile tool.
This Safety and Basic Use (SBU) class is a prerequisite for the equipment and machines to be used independently in Makers Oman!
Contact the Front Desk for more information or sign up directly by booking a seat below.
Project
By taking this class, you will get a 3 mm sheet of plywood or acrylic for your project.
Prerequisites
& Other Requirements
English language skills are preferable.
No other class prerequisites apply.
An understanding of vector-based graphics is recommended.
We recommend taking CorelDRAW for CNC.
Checkout another fun class for the laser cutter - Laser Engraver Rotary Attachment
Equipment access
Members can use the following equipment during their membership after successfully passing this Safety and Basic Use (SBU) class:
Class Time & Duration
Duration: 2:00 hours
Please see the scheduled class time and duration below. In case this class is not scheduled or already fully booked, please contact our Front Desk.
Safety
Closed-toed shoes are mandatory
Age & Supervision requirements
Minimum age: 8
Maximum age: None!
Each class is tailored for a specific age group. Find the class that fit your age group.
During class, all 8 to 14-year-old students must be accompanied by a parent or guardian who is also enrolled in the class. When using the machines outside of class time, 8 to 14-year-old members must be accompanied and supervised by a parent or guardian who has passed the SBU.
Members who are 15 years and above can, after successfully passing this class, use this equipment for your projects whenever you work at Makers Oman as a member!
Additional information
Meet 5 minutes before the class starts at Front Desk. Your instructor will meet you there to start the class.
Makers Oman reserves the right to cancel the class if there is an insufficient number of participants.
Registrations over the class size will be placed on a waiting list.
Please check your contact details in your personal account, so that we can contact you in case of any changes.
* Membership is verified at the time of the class session. Be sure to bring your badge
---
---
| | |
| --- | --- |
| Non-Membership: OMR 20.000 | |
---